Press and Media
Here, you will find press releases, exciting stories and background information from the world of ANIMA VINCI.

ANIMA VINCI Awards

-------------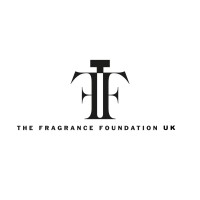 THE FRAGRANCE FOUNDATION AWARDS FINALISTS 2020
BEST INDEPENDENT FRAGRANCE 
Sesame Chan - Anima Vinci
-------------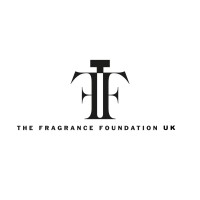 THE FRAGRANCE FOUNDATION AWARD FINALISTS 2019
BEST NEW FRAGRANCE IN  LIMITED DISTRIBUTION - MEN
Tudo Azul - Anima Vinci
-------------
ANIMA VINCI Guide 
Sustainable Fragrance Is The Next Big Thing
Glamour UK

Check out their article here .
-------------
VOGUE RUSSIA Edition on the Newest Niche Perfume Brands.
-------------


The Launch Feature - In French - Read here.
-------------
StyleNest'S 5 minutes catch up with Nathalie Vinciguerra, the founder of fragrance brand Anima Vinci.
Learn about us here.
-------------
National Fragrance Week Article featuring ANIMA VINCI.
Learn about it here.
------------- 

Joong Ang Ilbo
Korean Article on Sustainable Perfume featuring ANIMA VINCI.
Find out here. (in Korean)
-------------


With the brand's name coming from the Latin for 'soul' and 'to conquer' each of the scents within the Anima Vinci range aims to 'awaken the spirit within' by evoking energy, passion and emotion while also instilling a sense of place.
Read their article here.
-------------
-------------
We use 75% natural ingredients and the rest is achieved with chemistry. Of course, some people use 100% organic, which is beautiful, but I wanted the freedom to use a whole palette of 2,000 ingredients and not be restricted in what I wanted to achieve. 
Read Nathalie Vinciguerra's Interview article here.
-------------
Showcasing fragrances created by some of the world's most renowned perfumers, Anima Vinci is the creative expression of one woman's strong belief in the power of fragrance and the positive effect it can have on your heart, mind and spirit.
Read their article here.

-------------

Anima Vinci: Oud Delight 
A Visual Feature.

PHOTOGRAPHY & ST
YLING:
Nocerra&Ferri
, 
@noceraferri

RETOUCHING:
 Nicole Frost, 
@retouch_of_frost
Visit Scentury.com


-------------
Read Nathalie Vinciguerra's Interview in French article here.
-------------
Thecandyperfumeboy.com
A tremendous, understated collection that relies on quality, intriguing and innovative compositions over marketing gimmicks. There's a lot to love in this collection and within just five fragrances, Anima Vinci covers a lot of olfactory ground. I have Wood of Life already, but I'm definitely going to be adding Rose Prana and Jasmine Yang to my collection, and that's an impressive hit rate! In short, Anima Vinci is a brand that you're going to want to explore.
Read his article here.
-------------

Ventvenir.com


Review of Wood of Life
Calm and harmonious!
Read their article here.
-------------
The Sniff Brand Guide
We can see them having wide appeal to people who don't want to have to really contemplate what scent they're going to put on for which occasion at which time of year, as many of the range are very versatile and friendly.
Read their article here.
-------------
czarno-czarny.pl
Neroli Wisdom Review in Polish Language by Dawid Anioł
Read their article here.
ANIMA VINCI Guide for Perfume Enthusiast.